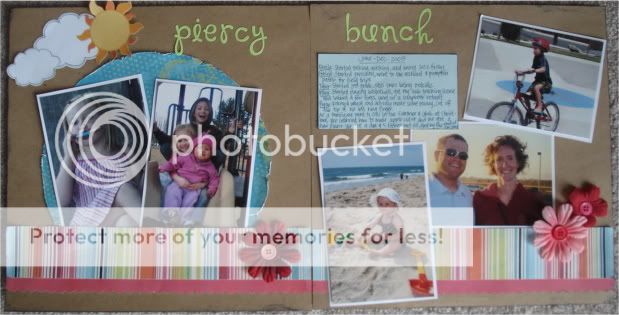 This was from the
Let's Scrap
sketch from this past week. This LO is actually for my mom for her scrapbook. We do 2 double-pagers for her twice a year. These pics are journaling are all about the 2nd half of 2009. Also, the exciting news is that I was the lucky winner for the sketch so I won a $25 gift certificate to
Memorable Seasons
! So excited!!!!
This one was for a challenge at
Scrapbookdeals4U
to use one picture of you, your favorite color, least favorite color, and your nickname. Well I couldn't find any recent ones so this one's from my 18th birthday. My favorite color is blue, least favorite is orange and my nickname is CareBear. I also used a sketch from
Sketchy Thursdays.
I had fun flicking the paint on my LO!!!
Just Play-Some summer pics of Haley at Grandma Piercy's house '06. I used a sketch from
Let's Scrap